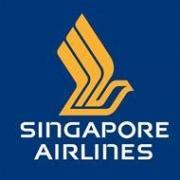 Singapore Airlines is offering special prices on flights from Bangkok to major cities in Australia and New Zealand. Promotional roundtrip fares include THB23,045 (USD765) to Perth, THB28,125 (USD935) to Melbourne, THB28,720 (USD955) to Sydney, and THB37,560 (USD1,250) to Auckland. Prices include taxes and airline surcharges. These fares are available until June 30, 2011.
Additional flights on sale include Bangkok to Adelaide for THB28,410 (USD947), Brisbane for THB28,780 (USD960),and Christchurch for THB41,590 (USD1,385). Quotes prices are for economy class travel and include all taxes, airline surcharges, and passenger fees. Promotional fares are not eligible for frequent flier mileage accrual and, once booked, no cancellations or changes are permitted. All flights connect in Singapore and travel must be completed by June 30, 2011.
Singapore Airlines is the flag carrier of Singapore and is consistently ranked among the world's top airlines. It is a full-service airline and all passengers will enjoy complimentary meals, beverages and a personal entertainment system while on board.
Visit the Singapore airlines website at http://www.singaporeair.com/ and set location to "Thailand" to view these deals. Tickets can be booked online or by calling (66) 2 353 6000.