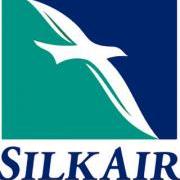 With effect from September 27, 2011, Silk Air offers direct flights from Singapore to the idyllic island of Koh Samui, Thailand. Flights are available three times each week on Tuesday, Thursday, and Sunday and take approximately 1 hour and 40 minutes. Round-trip fares start from SGD310 (USD255) inclusive of taxes, airline surcharges, and checked luggage.
Flights depart Singapore at 8:10am and arrive in Koh Samui at 9:00 local time. The return flight departs Koh Samui at 9:45am and arrives in Singapore at 12:45pm local time.
SilkAir is the regional wing of Singapore Airlines. It is a full-service airline and fares include 20kg of checked luggage, an on-board entertainment system, and food and beverages during the flight. Koh Samui is SilkAir's third destination in Thailand and they also offer flights from Singapore to Phuket and Chiang Mai.
Visit http://www.silkair.com for more information or to make an online booking.