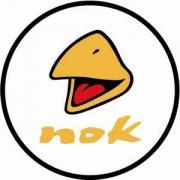 Domestic carrier Nok Mini Airlines will be offering three new routes within Northern Thailand. Regular service from Chiang Mai to Udon Thani started in February and flights to Khon Khaen and Mae Hong Son will begin in March 2011. One-way fares inclusive of all taxes and fees start from THB1,590 (USD51) to Mae Hong Son and THB2,500 (USD81) to Udon Thahi or Khon Kaen.
Nok Mini's flights from Chiang Mai to Udon Thai started on February 5, 2011. There is one flight daily departing Chiang Mai at 5:50pm and arriving in Udon Thani at 5:10pm.
Flights from Chiang Mai to Mae Hong Son will begin on March 1, 2011. There will be three flights per day departing at 9:55am, 12:00pm, and 2:00pm. Flight time is only 35 minutes. Until March 1, this route is being flown by Nok Air.
Flights from Chiang Mai to Khon Khaen will begin on March 14, 2011. There will be one flight per day departing Chiang Mai at 10:55am. Flight time is 1 hour and 25 minutes.
Nok Mini Airlines is a commuter airline that provides service to beautiful small towns with low-traffic demands. It is a subsidiary of Nok Air, the low-cost carrier that flies to 16 destinations within Thailand. All quoted prices are one-way "Nok Eco" class fares inclusive of taxes, surcharges, and 15 kg of checked luggage. After the ticket has been issued, changes are permitted with a THB535 (USD17) fee.
Reservations can be made online at http://www.nokmini.com/ or by calling (66) 2 900 9955.