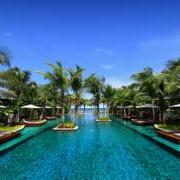 The Rest Detail Hotel has launched a Stress Busting Package, available for bookings now. This package is valid from 16 May to 31 August.
The three-days, two-nights package starts from THB12,500++ (USD390++) in a Rest Green room, and includes daily breakfast for two and a romantic dinner in a private cabana on the beach. Guests will also have the chance to sit through a one-hour watercolor painting class for both days of their stay.
The package aims to help guests relax and de-stress during their stay at the hotel with a one-hour neck and scalp massage for two, and a 25% discount on additional services from the in-hotel spa, Restfully Yours, which offers a range of massages and treatments.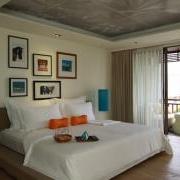 The hotel also offers additional classes, such as yoga, cocktail mixing class and Thai culinary class, which guests can sign up for at an additional charge.
The Rest Detail Hotel overlooks the Gulf of Siam and is 5 kilometers away from the Hua Hin airport.
To book this package, call (66) 3254 7733 or send an email to rest@restdetailhotel.com. Visit www.restdetailhotel.com for more information.