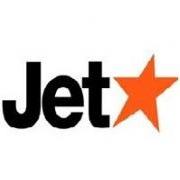 Jetstar is offering special prices on flights from Thailand to Australia and Singapore. One-way fares to Singapore start from just THB1,600 (USD52) and one-way fares to Australia from THB7,900 (USD255) plus taxes/fees. Departures from Bangkok or Phuket are available. This is an on-going promotion and special fares are available during selected periods throughout 2011.
For travel to Singapore, one-way fares are THB1,600 (USD52) for departures from Phuket and THB1,800 (USD58) for departures from Bangkok. These quoted fares are the lowest price available for JetSaver Light fares inclusive of airline taxes and fees totaling THB1,200 (USD39).
For travel to Australia, one-way fares are THB7,900 (USD255) for travel from Bangkok to Melbourne and THB8,900 (USD287) from Phuket to Sydney. These fares do not include taxes/surcharges which total approximately THB4,700 (USD150).
Jetstar is an Australian-owned low cost airline. Additional fees apply for checked luggage, e-payment using a credit card, and meals/beverages onboard the flight. Once booked, fares are non-refundable and fees apply for any changes to the itinerary.
For more information about Jetstar or to make an easy online booking, visit their website at http://www.jetstar.com/. You can contact the 24-hour Jetstar Thailand customer service line by calling the toll-free number 1 800 61 1 2957 within Thailand or (66) 2267 5125.