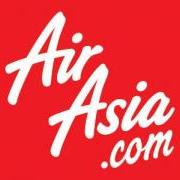 AirAsia is pleased to announce a new route connecting two of Southeast Asia's most popular island destinations – Phuket, Thailand and Bali, Indonesia. This new service will commence on December 17, 2010 and operate 4 times per week. Introductory fares start from THB1,490 (USD50) for one-way travel.
Air Asia is the first budget airline to offer scheduled flights between these two tourism hubs, allowing tourists to experience two of the region's most popular destinations without needing to connect in Bangkok or Jakarta.
Flights will depart the Phuket airport at 6:30am and arrive in Bali at 11:10am local time. From Bali, flights will depart at 11:40am from the Denpasar airport and arrive in Phuket at 2:10pm local time. Note that there is a 1 hour time difference between Phuket and Bali.
Promotional fares starting at THB1,490 (USD50) for one-way travel between December 17, 2010, and November, 10, 2011, are available until sold out. Regular fares cost around THB2,500 (USD84) for one-way travel from Phuket plus an additional THB700 (23.50) in airport taxes and fees.
Air Asia is a budget airline and additional fees apply for checked luggage, meals, seat selection, or online payment by credit card. Once booked, tickets are non-refundable and fees will apply for any changes.
For more information or to make a booking, visit the AirAsia website at www.airasia.com.