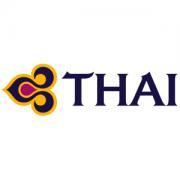 Thai Airways is offering special fares from major cities across Europe to Bangkok, Thailand. Round-economy fares start from EUR599 (USD790) from Milan, EUR616 (USD810) from Brussels, EUR624 (USD820) from Moscow, EUR636 (USD840) from Munich, and GBP587 (USD950) from London. Tickets must be booked by June 30 for travel now through September 30, 2012.
Departures are also available from Frankfurt, Madrid, Oslo, Rome, Copenhagen, Stocklholm, and Zurich. Visit the Thai Airways website for full details about the "Explorer Fares Special Fares Offer from Europe".
The quoted prices are the lowest round-trip economy "W Class" fares available during the promotional period. Black-out dates may apply. The quoted prices include all taxes and airline surcharges. The maximum ticket validity is 21 days. Once the booking has been made, no changes or cancellations are permitted.
Thai Airways is a full-service airline and all fares include meals, beverages, checked luggage, and in-flight entertainment.
Visit www.thaiairways.com for more information or to make an online booking.